All About
DON BOSCO SCHOOL, SILIGURI
"Let us work as if success depended upon ourselves alone, but with heartfelt conviction that we are doing nothing, and God everything."
Ever since 1973, Don Bosco School has been providing students with a rich and diverse learning environment. Our unparalleled teaching methods help to launch students into the successful future they have always dreamed of. We always encourage both staff and students to grow, learn and create each passing day.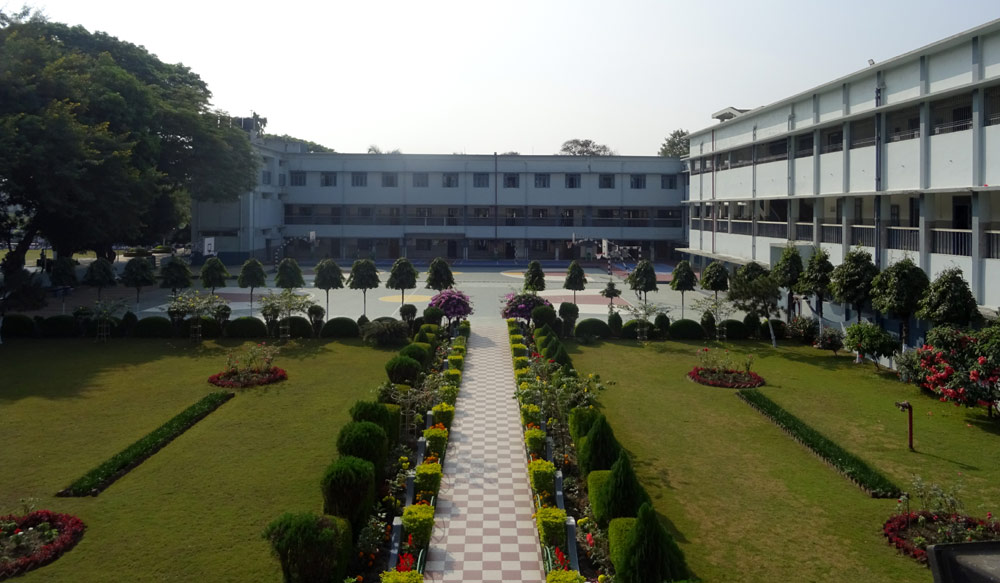 Our
History
The Salesians of Don Bosco first came to Siliguri in 1960. They had a plan to start a training centre for those who wanted to join their society. With this in view, a plot of land was acquired at Ektiasal, in Siliguri. However, during the Chinese Aggression of 1962 we were asked to shift to Bandel, in Kolkata. The Army took over the building. First it was used as an army hospital and later they converted it into a Central School. In 1965 the present site at 2nd Mile, Siliguri was bought and on 31st January 1968 the first two salesians - Fr. Venia and Bro. Joseph Paranthara, came to reside at the present place. The initial plan was to start an agricultural school, but the soil was found to be unsuitable for such a venture. Shortly after that Fr. Paul Taverna replaced Fr. Venia. Fr. Paul noticed that Siliguri needed a "good boys' school". And so on 15th January 1973, the new school was started with six boys in class 7. In December 1976 the first batch of five students wrote the ICSE Examination. n June 1988, the ISC course with Science and Commerce streams was started and the first batch appeared for the ISC Examination in March 1990. On 21st March 1998 the school celebrated its silver jubilee. By God's grace and the hard work of past principals, dedicated salesians and lay staff Don Bosco School- Siliguri has reached its present pre-eminent position in India.