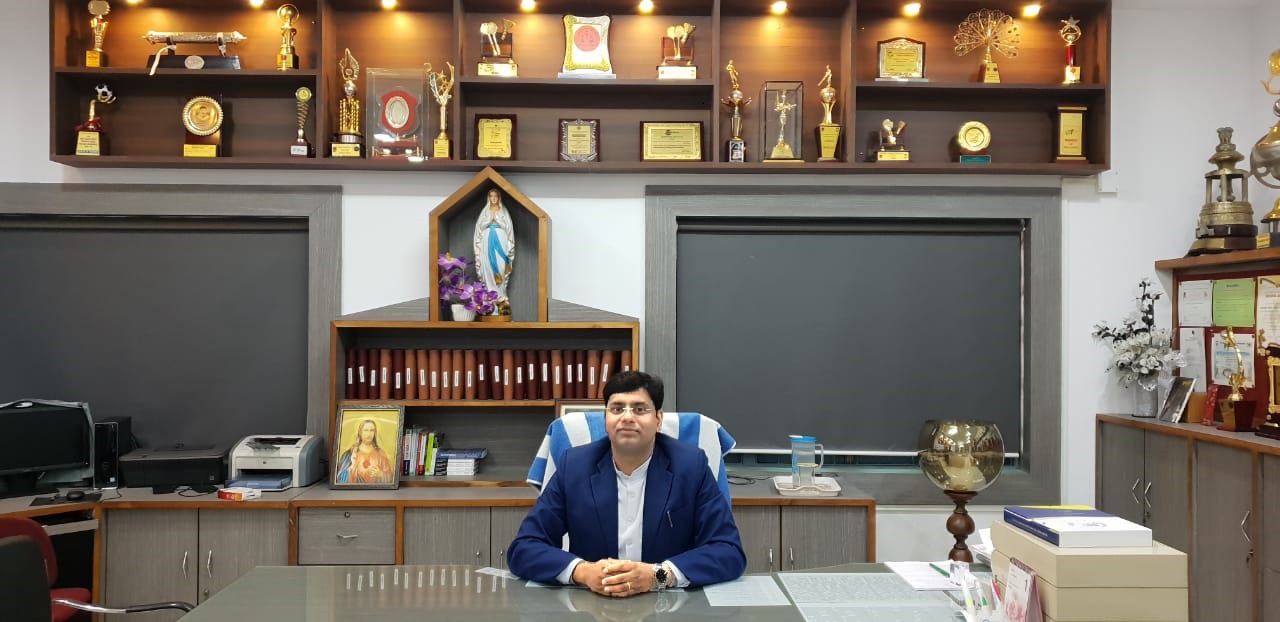 May Don Bosco bless us!
Rev. Fr. Manoj Jose SDB
Principal
Today, the role of a school is not only to pursue academic excellence but also to motivate and empower its students to be lifelong learners, critical thinkers, and productive members of an ever-changing global society. Don Bosco School, Siliguri, more than four decades back, pledged to transform the society by providing quality education. Our commitment at Don Bosco School is to provide a safe and intellectually challenging environment that will empower students to become innovative thinkers, creative problem solvers and inspired learners prepared to thrive in the twenty-first century.
At Don Bosco we provide an atmosphere to our students for multifaceted development, where students are encouraged to channelize their potential in the pursuit of excellence. This can only be possible in a holistic, student-centric environment. The talents, skills, and abilities of each student need to be identified, nurtured, and encouraged so that he is able to reach greater heights. Students need to be provided with a platform to think, express, and exhibit their skills. It is necessary to empower them to negotiate several issues that confront them, with the teacher being a facilitator.
High standards and expectations for each student in regard to academic performance, co-curricular participation, and responsible citizenship are the foundation of our school. It is with pride that we hold these high standards and ask each of our students to commit to maintaining the extraordinary record of achievement and contribution that has been the legacy of Don Bosco School students. It is the contribution of our students to our school community that makes DBS an exceptional learning community. Full participation in academic and co-curricular programs and a willingness to act responsibly as an individual within our educational environment are the factors that enable all to have a successful and enjoyable life.
The parents are the most strengthening power in moulding the future of children. Their consistent support empowers us to do more and more. I express my gratitude to them for their faith in us.
I am confident enough that the Bosconians will make themselves stronger day by day, adding a new leaf to the grandeur of the school.